Short Term Health Insurance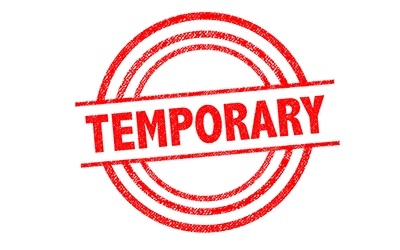 Short term health insurance is often less cost than Obamacare or private health insurance and is available currently.
This plan is the most comprehensive insurance plan available if not qualifying to enroll outside of the enrollment period. This bridge plan will provide you the coverage most Individuals look for, such as Hospitalization and Surgery. Short term medical plans do not fall under the ACA law as a qualified health plan, and has limitations such as there is a "lifetime maximum" typically of $1,000,000 (depending on the plan) and does not cover preventative and wellness care like ACA plans must. It is for these reasons why these plans can be written when the enrollment period is closed, unlike more favorable, but more expensive healthcare policies without limitations. This is a great alternative, but secondary to major medical during open enrollment periods.
Best reasons and benefits of getting Short Term Health Insurance
Plans like these are extremely robust in coverage and are very flexible and price affordable.
Get as much as $1,500,000 of coverage
 Coverage begins as soon as the next day
Application process is very short and most everyone qualifies
Those who missed applying for ACA/Obamacare coverage during open enrollment this is an affordable low premium alternative
If your healthy and under age 65, or are turning 26 and falling off your parents plan, or between jobs-this is another alternative option
Example: Angela is a healthy 52 year old living in Jacksonville, and looked at plans during enrollment period. She saw that she was not eligible for a subsidy, but the prices were not affordable to her. Although she would like coverage she decided because she is healthy, to take the penalty and a risk, and not get insurance.
Realizing she made an unwise choice if something catastrophic and unforeseen was to happen, she changed her mind to get the coverage now. Since open enrollment period is/was closed, she is/was fortunate enough to see she could get Short term health insurance. This would protect against any new health issue that would occur. Angela winds up in the hospital while on the plan and gets a diagnosis where she needed an emergency appendectomy. The hospital bill was $78,000 and without the short term medical, would have the entire bill to worry about. Angela however chose to have short term medical, and her bill was covered after her deductible and max out of pocket 100%.
Find out more info and to apply.
Disclosure: the above is an example for explanation purposes only and not an actual case example. See policy explanation of benefits and summary of benefits and actual policy for details.
Florida Short Term Insurance | Short Term Medical Coverage in Florida | Florida Health Insurance Plans | FL Supplemental Health Insurance