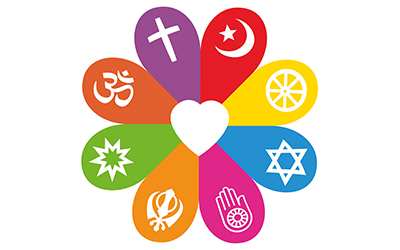 Health Care Sharing Ministries
Health Care Sharing Ministries, or HCSM are not traditional insurance plans. They are not claims paid by an insurance carrier, rather a shared responsibility amongst a group or members. The belief that bearing the burden of one another, in this case a faith based belief of taking care of one's own neighbor that are similar in lifestyle. When an accident or worse would happen, a family may look towards their community or church-and the concept is alive and well. The history of such plans began in the early 1980's and is not a new concept, but is too many for decades as another option to soaring insurance costs. These plans are ACA/Obamacare exempt from any tax penalty and may cost less monthly. Rising rates in health insurance for those that have a healthy lifestyle, have a health insurance alternative that is compliant with the mandated health care laws.
Am I eligible to qualify for Healthcare Sharing?
There is no subsidy, and not everyone will qualify. You will need to get approved and have no major pre-existing conditions, be fit, active, no tobacco or drug use or excessive drinking. Some pre-ex may pass, however, if unsure speak to our Florida representatives or agents if needed. You may need to get a colonoscopy or related wellness testing, and submit those results to maintain coverage after you are approved. Not a large concern if you are deciding to get affordable cost sharing with nearly 500,000 like-minded people.
Differences of Health Insurance vs. Health Care Sharing Ministries
Premiums are considered voluntary called "Contributions"
Clients are known as "members"
Deductibles are "Member responsibility amounts" (MRA)
Lifetime coverage limits to one million dollars per member which is typically plenty by most standards
How much do HCSM plan costs?
Members agree to pay a membership small fee of $100 annually
Contributions are fixed amounts typically ranging from only $100 to $600 based on age and family plan
A one-time $25 donation going towards charitable programs and $100 application fee one time only
Who is this type of plan right for?
Those that are clean living healthy individuals and families
Those tired of high or unaffordable health insurance
Schools, churches and organization and associations public or private companies large and small
What if I am not religious or a different faith?
By law there are only a handful of plans that are qualified to provide this coverage and offered through FloridaHeathInsurance.com, does not focus on a person's particular religion.
How do I apply?
Here is an option to your missed deadline and enrollment and is now available to Florida residents regardless of your specific faith or denomination. This will be your ONLY solution to be exempt if signing up outside of the enrollment period without a qualifying life event. Contact us directly to consult and guide you in the application process.
Health Care Sharing Ministries | HCSM in Florida | FL Health Care Sharing Ministries