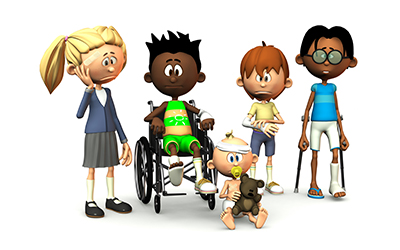 Accident Insurance
Accident health insurance offered through Florida Health Insurance is a supplemental health policy that helps protect you or your family in the event of a covered accident. Personal accident coverage changes per company, however the principle protection is to help offset the costs associated when such an incidence occurs.
What are the chances of having an accident?
The National Safety Council stated an average of almost half the people that go to the ER are people who have an accident. It is more likely that you will have an accident than you think and your Health insurance will not cover everything.
Typically, an accident would be where an individual gets hurt unintentionally excluding illness and diseases. Many accident health insurance policies will define a covered accident in the explanation of benefits. It works well for most since it helps to financially offset the cost of out-of- pocket expenses. Those are costs are likely your health insurance deductible among many others since health insurance will not cover everything, and moreover, could fall under your deductible making it your responsibility until it has been met.
EXAMPLE: John has his 23 year old son Marcus on his health insurance plan, and chooses a $5,000 high deductible since he and his son are healthy.
When his son goes to play football he takes slip and fall that breaks his ankle. When he goes to the Emergency room, they take x-rays and find out he has a sprained ankle and a fracture. Marcus gets a cast or brace, stitches and crutches. John remembers his responsibility up to his $5,000 deductible after getting a $5,300 hospital bill. Since he purchased a supplemental accident insurance for the family, he now feels better knowing that his coverage will help to absorb the cost. Now the deductible may even be completely satisfied for the year. A few dollars a month literally saved him thousands.
Some policies will even let you cover unlimited children for the price of one.
We cannot foresee or stop an accident from occurring at any time or any place, but for a small price you can protect your wallet.
Florida Accident Coverage | Affordable Accident health insurance offered | Florida Health Insurance | FL Accident Health Insurance